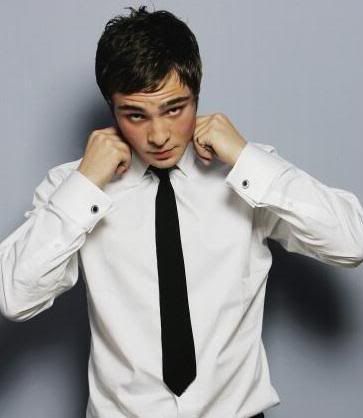 Ed Westwick, who plays Chuck Bass on the hit television show Gossip Girl, celebrated his 21st birthday this Friday at Tao in Las Vegas. At his party he acknowledged some of the crazy rumors of him being romantically involved with costar Chace Crawford, who plays Nate Archibald.

"I just laugh them off. What are you going to do? People who know me and Chace and the cast know that we are all great friends. And that's the extent of it all. Those things that go around are just amusing to us, really."
Way to ruin hope for fangirls everywhere.
xoxo, queenie